---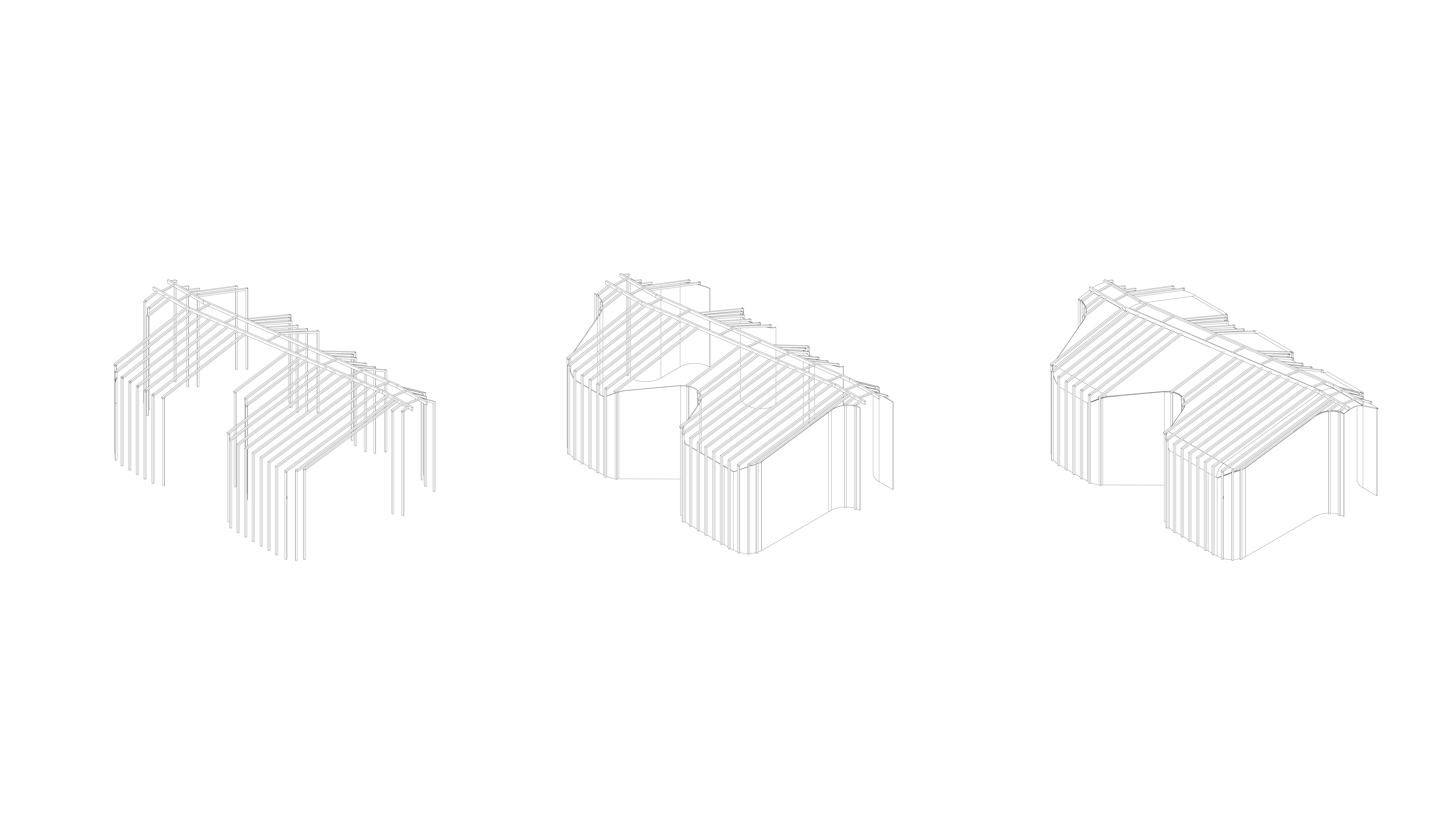 Concept

In this project, the interior architecture seeks to replicate the natural space of the mother's uterus as much as possible, in order to provide a comforting and supportive environment for the birthing process. The design features organic walls, a ceiling opening, and subdued lighting to create a sense of familiarity for the newborn. The curves in the interior are based on the movements and body shape of pregnant women to enhance the functionality and aesthetic appeal of the space.




---
02. Kyesinga

Year: 2022
Term: 2 / Master Studies
Project period: 12 weeks
Concept

This architectural design features individual volumes that are connected by open alleys and mainstreets, which are framed by two park-like areas. The deep intrados of the mullion-transom facade creates a visual contrast and emphasizes these new spatial features. The inner courtyard serves as a gathering place for visitors and offers opportunities for social interaction. A section of the original building's wall is preserved as a decorative element at the end of the street.


---
03. Entryways of Munich

Year: 2021
Term: 1 / Master Studies
Project period: 5 weeks
Concept

This project explores the relationship between interior and exterior spaces by highlighting the transitional space of the house entrance. This space is neither fully inside nor fully outside. The design incorporates elements from both areas to create a cohesive composition. The entrance incorporates elements from the staircase as well as impressions and castings of the exterior space.


---
04. This is not a lamp

Year: 2020
Term: 3 / Bachelor Studies
Project period: 5 weeks
Concept

This redesign project focuses on the presentation of common tabletop condiments, such as salt and pepper and vinegar and oil. The design aims to elevate the appearance of the cruet, a container for such condiments, and transforms it into a sculptural object resembling a lamp. This redesign challenges the viewer's preconceived notions about the appearance of traditional tabletop objects and encourages them to reconsider their aesthetic value.